Massage Therapy Treatment
The Treatment Approach
Massage therapy is the systematic and scientific manipulation of the soft tissues of the body for the purpose of obtaining or maintaining optimum health.
A typical massage therapy treatment at Myokinematic Massage Therapy may include the following treatment components depending on the presentation of the soft tissues :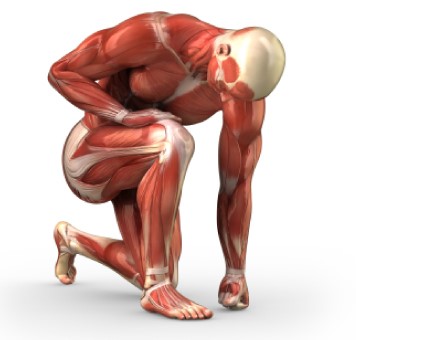 Myofascial Release
Trigger Point Release
Myofascial Cupping
Stretching
Hot and Cold
Self-Care Exercises
Massage Therapy is a Safe & Effective Form of Healthcare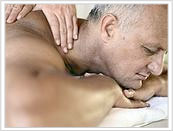 Many people benefit from massage therapy. Whether you are in search of help in musculoskeletal injury recovery and rehabilitation, looking for a healthful way to deal with day-to-day stress or simply interested in maintaining optimum health, massage therapy is a safe and effective form of health care. Massage therapy combined with chiropractics, physiotherapy, accupuncture and many other therapies maximizes the ability of your body to function and heal.
Conditions That Would Benefit From Treatment

Massage therapy has been shown to provide relief from the following conditions:

Back and Neck Pain
Tendinitis
Bursitis
Strains and Sprains
Plantar Fasciitis
Iliotibial Band Syndrome
Carpal Tunnel Syndrome
Thoracic Outlent Syndrome
Piriformis Syndrome

Patellofemoral Syndrome
Adhesive Capsulitis (Frozen Shoulder)
Postural Dysfunction
Headaches
Circulatory Problems
Arthritis
Insomnia
Stress Related Tension
Fibromyalgia

Improve Recovery Rate

In addition, massage therapy is frequently recommended to improve the rate of recovery from injury.

Sports injuries and heavy training
Recurring stress or repetitive strain injuries
Whiplash and Whiplash Associated Disorders
Post-surgical intervention
Note: More and more massage therapy is being recommended by physicians to complement traditional medical treatments for illness, injury and pain relief . Always seek the advice of your physician before starting any new treatments.