Myokinematic Massage Therapy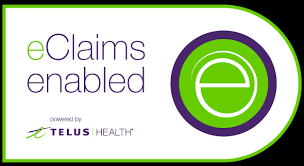 Achieve your optimum health.
The Place for Real Massage Therapy
The clinic provides massage therapy treatment in a safe, comfortable, and professional environment. Sessions include a variety of massage therapy assessment and treatment approaches that aim to relieve pain, reduce the effects of stress and aid in the recovery from physical injuries or management of chronic musculoskeletal conditions.
We are often asked what the name 'myokinematic' means. The root 'myo' means muscle and 'kinematic' means movement. Signifying massage therapy for those who like to be active.
We offer the highest quality of care to our patients. Each session is customized to meet your specific needs by incorporating a variety of soft tissue techniques that are best suited to you as an individual.
As part of our service, we will provide you with knowledge of self-administered pain management techniques such as stretching and strengthening exercises and the use of heat or cold therapy, which will help you get the most out of each session.
Massage Therapy Benefits
Massage Therapy has been shown by
research
to:
Reduce pain
Improve function
Improve mobility
Improve circulation
Help manage stress, anxiety and depression